1. Consultation
Every workspace project starts with a design consultation with one of our experienced Sales Consultants.  This might be a conversation over the phone or involve an in-person site meeting to take measures and better understand the dynamics of your space.
During this stage we ask a number of questions that help us collect information needed to understand your office furniture project better such as timing, location, and budget. We then dive down into collecting more specific information key to helping us with the planning and design of an effective workspace.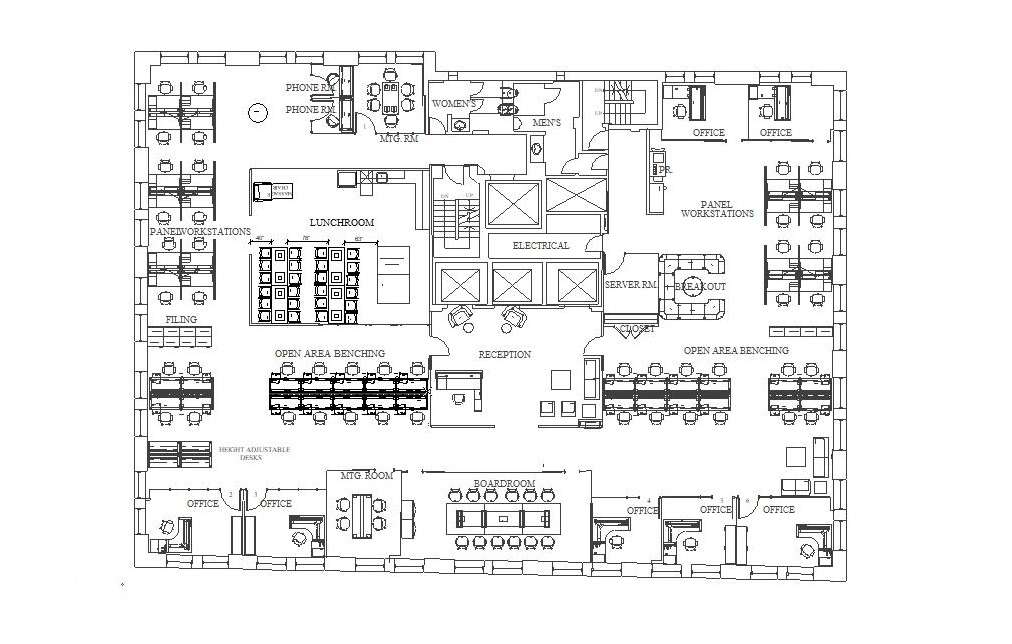 2. Planning & Design
Creating or using layouts provided, we will help your office space come to life using 2D and 3D illustrations. These functional space plans combine furniture solutions within the space to produce options that best address your requirements. 
By specializing in custom-sizing with local manufacturers we are also able to address the unique aspects of your space.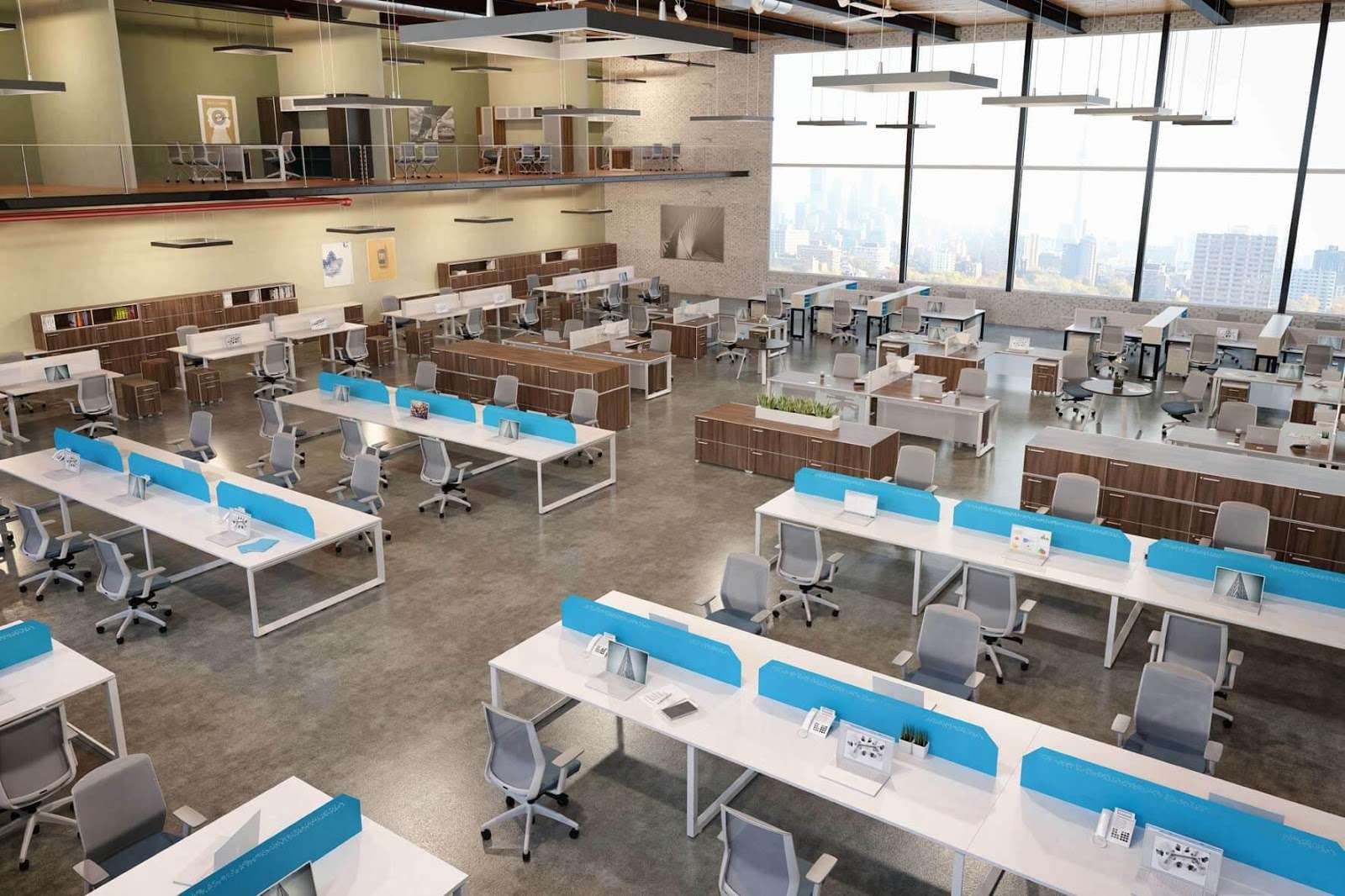 3. Selecting Furniture & Finishes
Considering and choosing office furniture styles and finishes are the finishing touch in great workspace design. Your furniture will be "made to order" and "sized to fit", so we can develop and deliver a solution that is customized to your specific needs and space.
Upon an approved design and quotation, your office furniture will be ordered from one or more of the quality manufacturers we work with.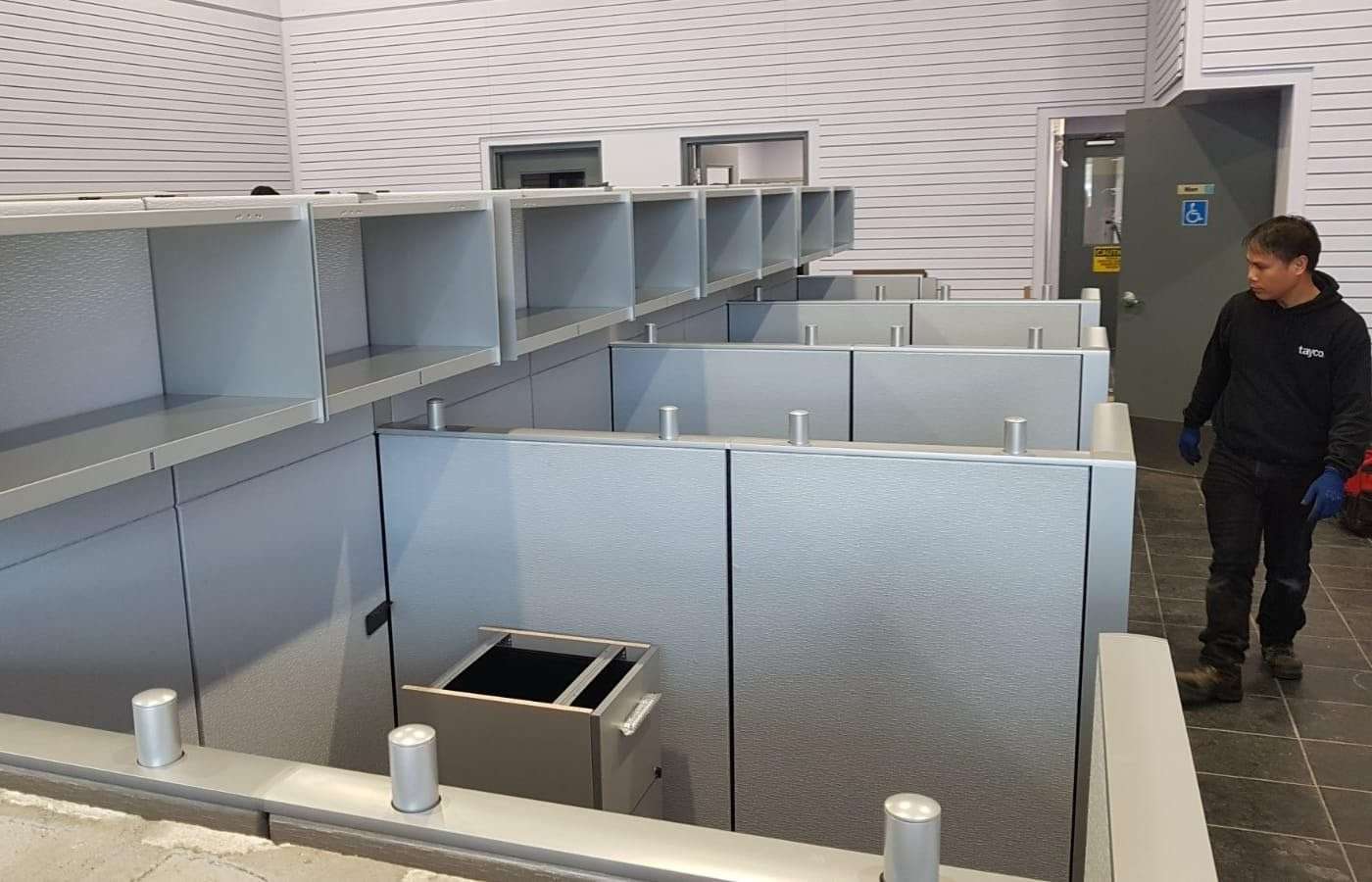 4. Delivery & Installation
All the planning, great design and product selection will have been for not if not followed up with exceptional delivery and installation services.  We deliver and install in the Greater Toronto Area (GTA). Our highly experienced in-house logistics and installation and partner installation teams are charged with delivering the final product.  They will work with you to establish a delivery plan that works for you and your staff, and then execute it in a professional and timely manner.
They will ensure all the products and accessories are operational, make any adjustments needed on-site and resolve any issues as quickly as possible after installation.  Our goal is to leave your workspace ready to go.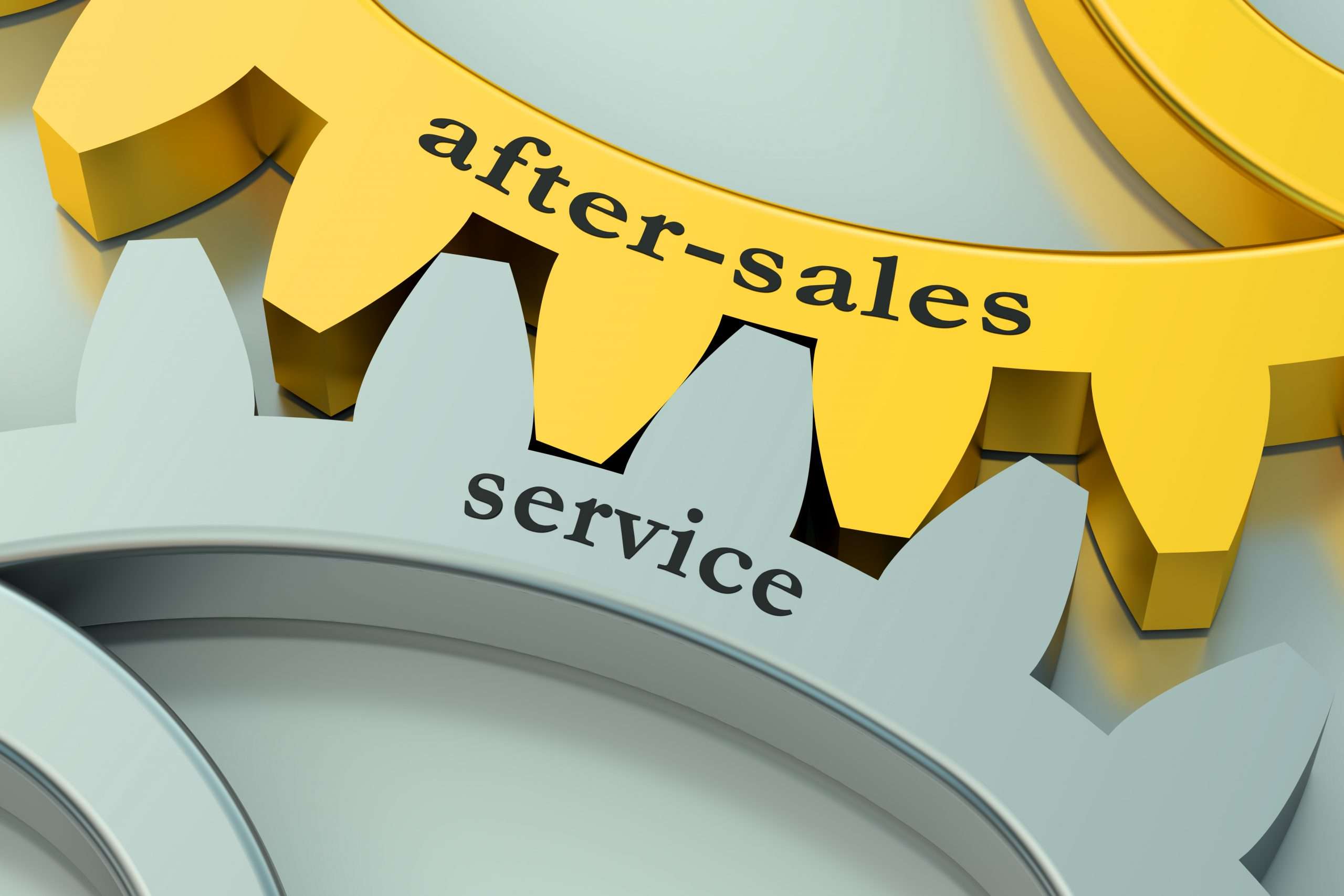 5. After Sales Service
Our commitment is to support our clients needs for the long term.  That includes adding new items as your needs change, redesigning and reconfiguring existing furniture, and servicing product warrantees.